L-2A Gold Mount Charger/Adaptor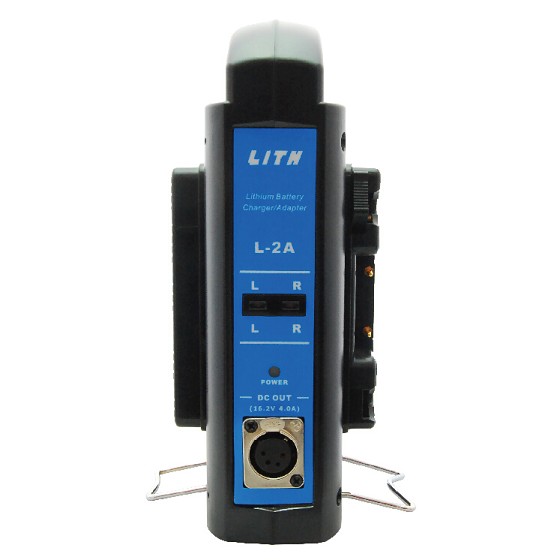 L-2A Gold Mount Charger/Adaptor

◆Simultaneous 2-channel charging for both channels.
◆Charging of Li-ion battery is done through Gold Mount plate.
◆It can also be used as DC adapter, charger and adapter function can work at the same time.
◆Adapter output is 16.2V 4.0A.
◆Universal AC input voltage for worldwide operation.
Warranty Period: 1 years conditional.
AC Input

90~240V 47~63Hz

Output Charging Terminals 1 & 2

16.8V 2.6A

DC Output

16.2V 4.0A

Net Weight

990g

Storage Environment

-20°C~55°C 45%~75%RH (<1year)

Working Environment

-10°C~45°C <85%RH

2AB: Applicable to 3 STUD Li-ion batteries.
Contact Us

Tel:+86-25-52 419 958
Fax:+86-25-52 418 540
E-mail:sales@lith-battery.com
Address:B5-1 HONGSHAN CREATIVE FACTORY INDUSTRIAL PARK HUANGJIAWEI ROAD 41-1, NANJING,210028,P.R.CHINA