LDC Dual Digital DV Battery Charger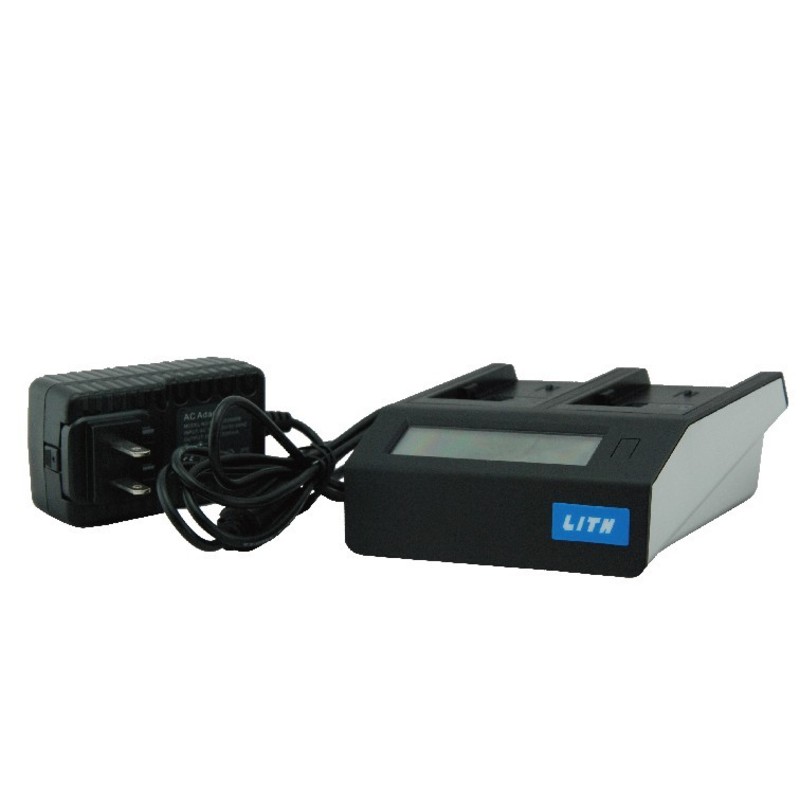 specification:
Input: DC 20V 2A
Output: DC 8.4/12.6/16.8V 1-2A
Pre-charging Current: 70-180mA
Power: 40W
Dimension: 118×110×42mm
Feature:
Wide range compatibility. It can charge for digital Li-ion battery with 8.4/12.6/16.8V of any capacity.
Intelligent control. Control MCU can auto detecting the voltage of the battery, doing smart charge when charging, and prevent overcharge.
Dual charging port design. It can charge two batteries at the same time.
Replaceable battery plates suitable for most digital batteries.
LCD display: battery power icon, the percentage of precision power display, and current mode .
Charging style is CC/CV with good reliability and high efficiency.
With the function of pre-charging and lithium battery 0 V activation which can effectively extend battery life .
| | | | |
| --- | --- | --- | --- |
| Plate Model | Voltage | Brand | Compatible Model |
| P-001 | 16.4V | Sony | BP-U60 |
| P-004 | 8.4V | Sony | NP-FM50/70/90NP-F550/750/950/970 |
| P-006 | 8.4V | Pansonic | D075/D085/D16S/D28S/D110/D220/D320/D54/D28H/VBG130/VBG260 |
Contact Us

Tel:+86-25-52 419 958
Fax:+86-25-52 418 540
E-mail:sales@lith-battery.com,contact@lith-battery.com
Address:B5-1 HONGSHAN CREATIVE FACTORY INDUSTRIAL PARK HUANGJIAWEI ROAD 41-1, NANJING,210028,P.R.CHINA